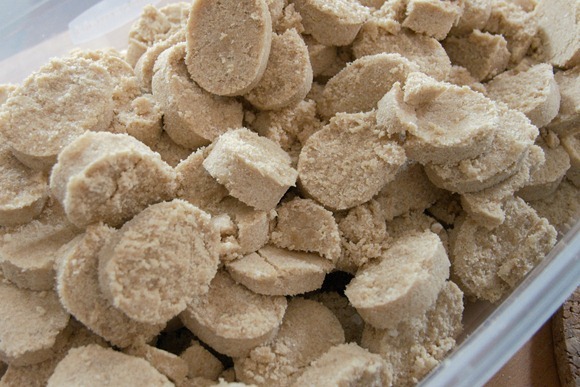 Yesterday, I tried making polvoron for the first time. =) J- and her friends had devoured most of the stash that my mom sent us. I followed a simple recipe, but once we get through the… umm… 139 pieces (although we lost quite a few to breakage, see above), I'll try other recipes with more cooling time. I'll also try dividing the recipe by four, as that recipe resulted in a lot of polvoron. Mmm!

W- and I cook a lot. There's enough room in the kitchen for both of us to work, and it's fun making and enjoying good food. I'm really lucky that he enjoys cooking as well, and that he's up for eating my experiments!

You can comment with Disqus or you can e-mail me at sacha@sachachua.com.